Shop for Health Insurance
Individual & Family Plans
Quality HMO, PPO and HSA-compatible plans to fit your needs. Click here to obtain current quotes in less than a minute.
Employer Benefits
Affordable group health insurance plans for businesses of 2 to 50 full time employees.
Life Insurance
Protect your family and your business by planning ahead. Term life is surprisingly cheap and the right choice for most people.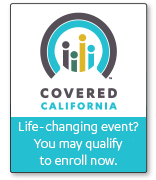 Covered California
Beginning in October, 2013 Allpointe will help clients enroll in the new Covered California health insurance marketplace.